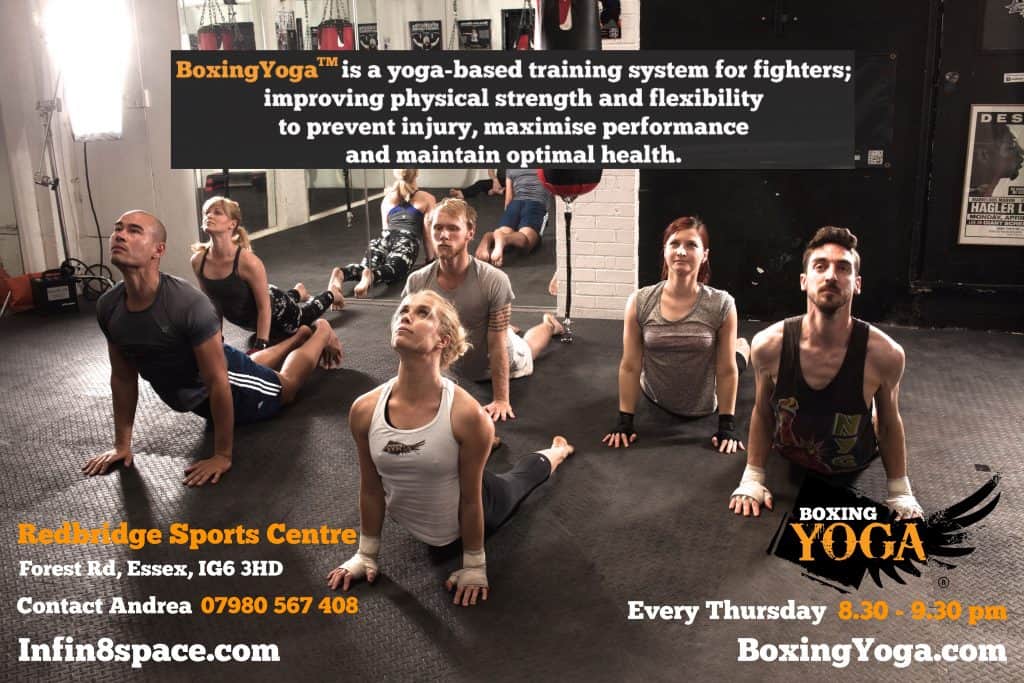 Join our new Boxing Yoga Class at RSL. Every Thursday, at 20:30
What is it? A form of yoga based on the movements found in boxing. Also, more importantly, the latest step of my ongoing adventure to be less rubbish at yoga.
What does it do? This is a type of yoga that strengthens, conditions and stretches the entire body.
For more information call Andrea on 07980 567 408