Netball News
New Junior Pathway
The junior program at Redbridge is changing; we are doing this to ensure the girls are in the best session to help them reach their potential.
The 4.30pm -5.30pm junior course will now be called Next Step Netball and will focus on players with little experience or new to the game, by participating in a range of fun skills and games. This session is for players aged 7-11 years. The cost will stay the same and membership is still required.
For more information please contact Jamie our Junior Course Administrator:-
jamie@rslonline.co.uk   020 8498 1026
The 5.00pm to 6.00pm group will now be called The Development Squad and is aimed at players 10-14 years old (but this is subject to each individual player's ability). This will be the progression from the Next Step session. It aims to encourage the players from Next Step who are ready to be challenged at a more advanced level. Players will be moved up from Next Step netball once they can achieve (with confidence) all the skills we set on the Player achievement program check list, which coaches will monitor every week. Parents will receive a letter explaining how this will change the payment process; however each player is still required to be a member of the centre.
Last step on the pathway Ladder is the 5.30pm- 6.30pm session which is called Redbridge Netball  Club. This is for the players who have achieved all the skills set on the check list and are ready to compete in leagues and other competitions we enter. The cost will remain the same however each player must be a member of the centre.
For more information on the 5.00pm and 6.00pm sessions please contact Sue:-
sue@rslonline.co.uk   020 8498 1049
 Redbridge Netball Junior Camps
Our next camps are on the following dates:
23rd,24th,25th of October 10-12.30pm
29th,30th,31st of October 10-12.30pm
Book early to avoid disappointment!
What else is on?
WEDNESDAY MORNING OPEN NETBALL SESSION
Redbridge offer an open netball session on a Wednesday morning 9.30am-10.30am, all abilities welcome. The session will consist of some simple skills and drills then fun match play. The session is for ladies aged 16 years and over and costs £3.50.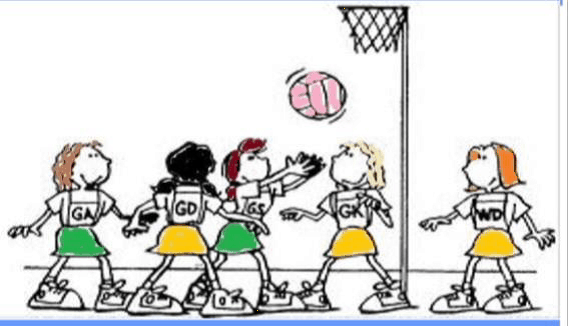 TUESDAY PAY AND PLAY NETBALL
Redbridge offer pay and play Netball for ladies 14 years and over, this is a casual session where you can just turn up play and go home and is for all abilities! ALL WELCOME!! This session is just game play and all about having fun.
It runs every Tuesday 7.30pm – 8.30pm and is held on the outside courts at Redbridge. This session costs just £3.10.
FRIDAY WALKING NETBALL
Walking Netball is a slowed down version of the game of netball, designed for anyone looking to exercise in a relaxed, suuportive and friendly environment.
Every session contains a gentle warm-up and a game is for all ages and abilities.
This session takes place 10.00am -11.00am  Friday morning at the Jean Brown Arena and costs just £3.10.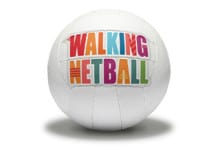 For any more information on all netball at Redbridge please email me at shona@rslonline.co.uk
Youth – RSC Youth N.C.
RSC Youth Netball Club was set up about 6 years ago following on from the London Active Sports  Partnership.  This gives girls of all abilities a chance to develop and play netball in a club environment and is subsidised and supported by RS&L
For Outdoor Netball enquiries contact Sue McGee on 020 8498 1049 or Sue McGee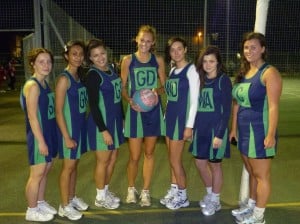 Redbridge Netball Leagues
 Leagues run throughout the year at RS&L on Monday and Wednesday evenings and are split into Summer and Winter leagues with between 50 and 60 teams entering respectively.  Also   "Start of Season" rallies takes place which are open to all teams – whether they are entering the league or not. The netball department also run seasonal netball rallies and fun "Fast 5 rallies", a new England Netball game. 
For further information and entry into Leagues or Rallies contact Shona McCabe on 0208 498 1037.
Club Training Availability
If you play for a club and wish to book midweek training on our National standard indoor courts, please call bookings on
0208 498 1021 for more information regarding current availability.
Essex Met League
The outdoor courts are home to the Essex Metropolitan Netball Leagues, which are hosted fortnightly on a Saturday from September through to May with over 80 teams taking part. For information please call either Shona or bookings on the numbers above.
Hockey 
If you already play for a club and need a regular home venue for either matches or midweek training facilities we have 2 x 18mm monofilament astroturf pitches available for the 2019/2020 season, all bookings include access to changing rooms & licensed bar.
Discounts may be given for bookings of 10 consecutive weeks or longer.
Call the bookings department on 020 8498 1021 for more details.
.